Your 24/7 resource for easy & convenient healthcare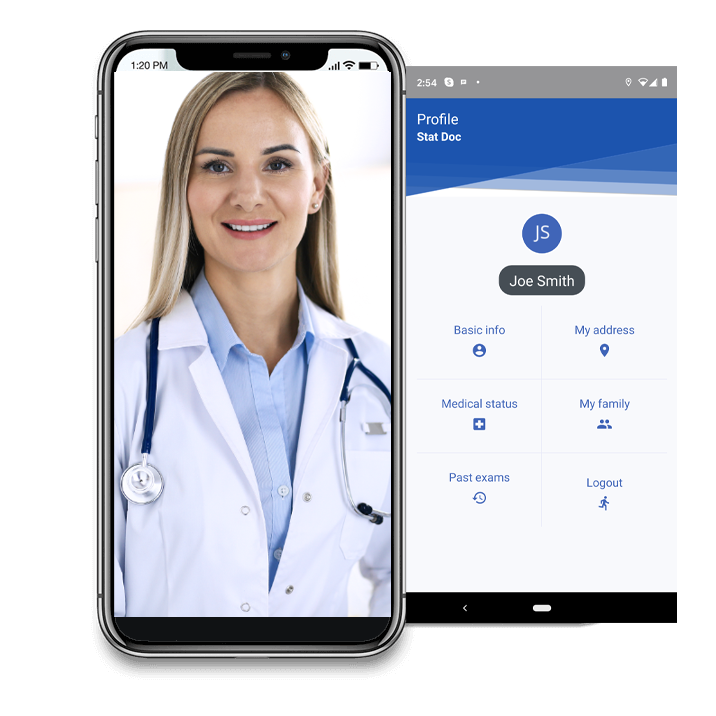 Easy, affordable
and secure online
medical visits.
Get advice, prescriptions, and labs from expert doctors and nurses today. You can use your local pharmacy or get prescriptions by mail. Most visits are only $59 and no insurance is necessary.
Using STAT DOC is as easy as one, two, three.
You can't plan when you'll get sick, but you can take your doctor with you and get the care you need anywhere in the United States.
Step 2
Request a visit
Search through our network of board-certified doctors and choose the one that's right for you. You can wait to see a doctor right away or schedule your appointment for a time that works for you.
.
Step 3
Start your visit
Speak to your doctor on the phone or online. They'll go through your symptoms, recommend a treatment and can even send a prescription to your nearest pharmacy if you need one.